FAR OUT BAND HIGHLIGHT >>> LAWNDRY
Lawndry :: A plot of land planted with a variety of grasses specifically designed for the washing of clothes and linens.
A super collab of sorts, with members wrung from Nashville locals Sudonistas, Boo Dudes and The Ascent of Everest; Lawndry washes your brain with a variety of fuzzy smooth and trippin' grooves, thought provoking talk-singing, and percussion for days (get ready for some serious wind chime action). Come get clean with them at Nashville's first psych fest, Far Out Nashville, on Saturday June 17th at 6:30pm at the East Room.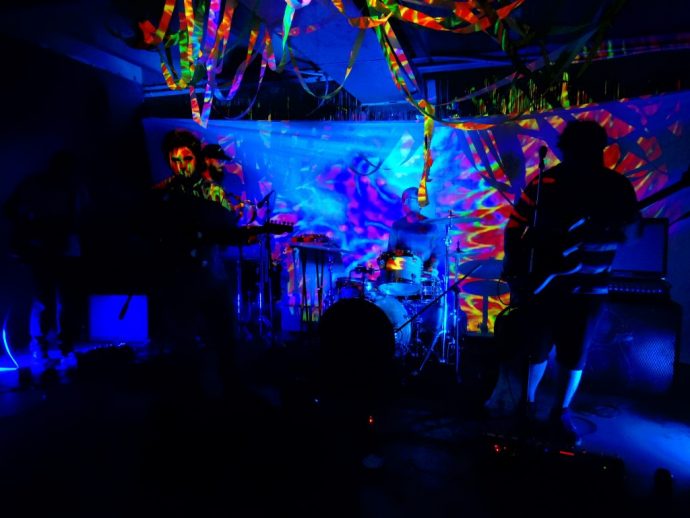 "A collective of two guitars, bass, drums, shakers, bongos and synthesizers, the band identifies as shoegaze but they bring a lot more to the table than one genre can contain." - Surviving the Golden Age
BAND MEMBERS: Mike Ackley, Mikey Owen, Todd Merkely, Karl Merkely, Ben Lupton
Peep this sneak peek video & yoink your presale tickets to see Lawndry and all the other Far Out bands >>HERE<<